Join us for our Roca Patrón Tequila Dinner, featuring a delicious five course dinner and welcome cocktail.
Monday, October 22, 2018 | 6:00pm. For reservations call (520) 867-4134.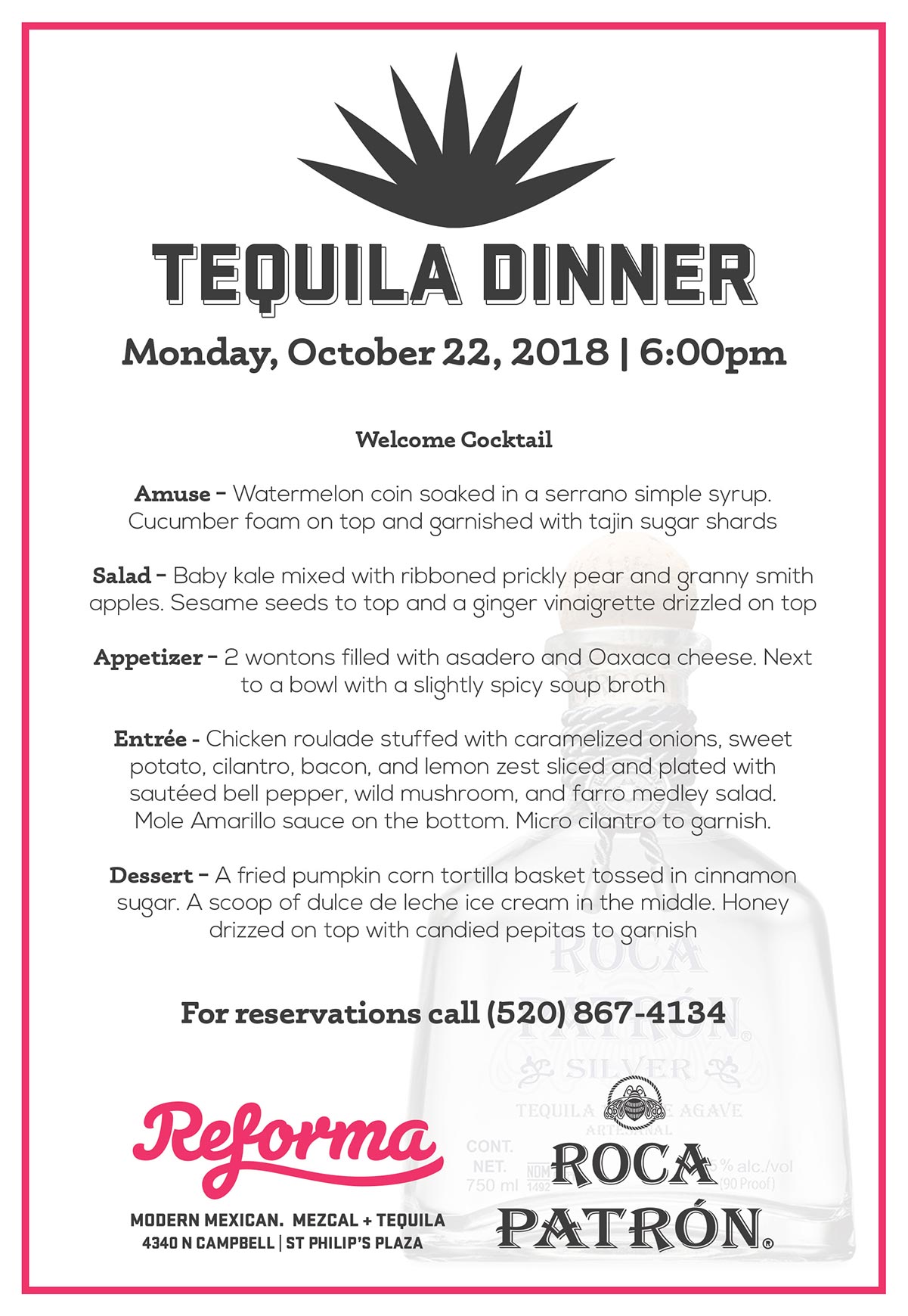 The five-course menu includes:
Amuse – Watermelon coin soaked in a serrano simple syrup. Cucumber foam on top and garnished with tajin sugar shards

Salad – Baby kale mixed with ribboned prickly pear and granny smith apples. Sesame seeds to top and a ginger vinaigrette drizzled on top
Appetizer – 2 wontons filled with asadero and Oaxaca cheese. Next to a bowl with a slightly spicy soup broth
Entrée - Chicken roulade stuffed with caramelized onions, sweet potato, cilantro, bacon, and lemon zest sliced and plated with sautéed bell pepper, wild mushroom, and farro medley salad.
Mole Amarillo sauce on the bottom. Micro cilantro to garnish.
Dessert – A fried pumpkin corn tortilla basket tossed in cinnamon sugar. A scoop of dulce de leche ice cream in the middle. Honey drizzed on top with candied pepitas to garnish